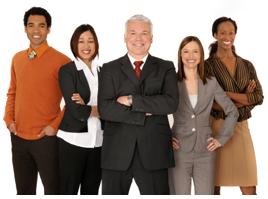 Secure Account Service, LLC ("SAS") is an independent company that administers consumer accounts in response to referrals by attorney firms and other regulated entities. The Company is located in Lake Havasu City, Arizona and is licensed, bonded and holds a Better Business Bureau rating of "A".
SAS administers an independent FDIC insured trust account for consumers. All fees and funds are kept in the account until distribution according to mutually agreed upon instructions. This level of consumer protection is required by Federal and State laws.
The TRUST LOG-IN button, found at the top of this page, takes our trust clients to a secure environment where they can monitor their account at all times. From this area, they can confirm payments, transfer additional funds or communicate with us or their representative. We offer electronic transfers from the customer's checking or savings account and we accept checks by mail at no additional charge. We never charge for extra deposits. Our fees are very competitive because we know that excessive service charges are a burden for everyone.
The SECURE FILE UPLOAD button, found at the top of this page, is for the uploading of contracts by commercial clients.