Why Use Our Client Trust Account Services?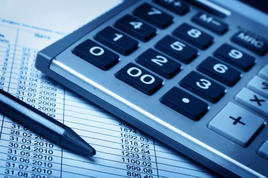 Because you can. You have a choice of service providers. If you aren't offered a choice, ask why not. After all, it's your money. Secure Account Service offers the most cost effective client trust services in the industry. We have low set-up and monthly fees. We never charge additional fees for ACH, money orders or check by phone, fax or mail. There are NO additional fees for extra deposits into your account (that's good). It's your money and we know how it feels to be nickled and dimed to death.
We provide secure online portals where you can view your account and transactions 24/7. You can also communicate in a secure online environment with us or the company you are working with. Our clients find this very handy and efficient. We also provide you with a toll-free telephone number in case you need personal service. You will find our staff to be friendly and knowledgeable. They can answer any questions you might have regarding your account or transactions. We pride ourselves on our history of excellent customer service.Your payments are processed daily and funds automatically deposited into your bank account.
We have the most comprehensive software, systems, and services in place to handle your account. We are licensed and bonded by the Arizona Department of Financial Institutions. All of our employees are fingerprinted and background checked by the Department of Finance. Our systems are secure. We take our job of monitoring your privacy and your funds very seriously. We look forward to serving you.